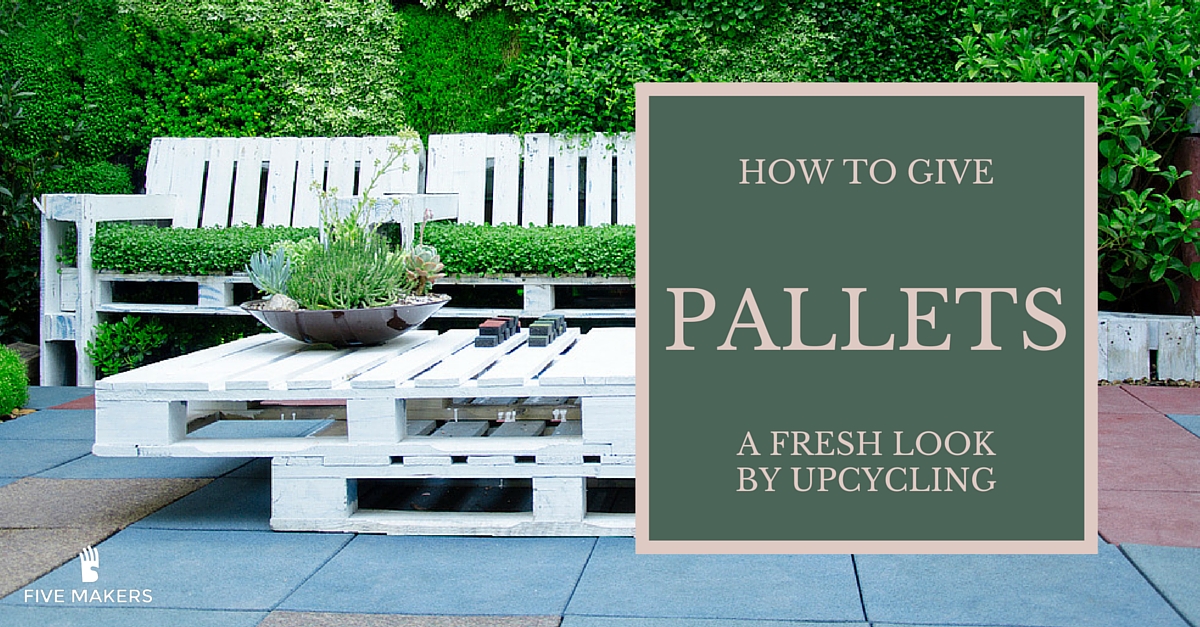 Upcycling pallets…
One of the hottest trends in DIY at present is up cycling wooden pallets.
Its a great way to save on cash as well as getting those creative juices flowing.
Whether you choose to build furniture for the home or backyard, the chance to use and recycle old pallets is only limited by your imagination.
You can find old pallets around industrial areas – some factories also sell them off cheap as a way to dispose of them.
Here's some handy tips to help you get the most out of your pallet projects.
After you have collected your pallets, have a good look at them and make sure the quality of the wood is adequate – some of the better pallets are made of hardwood like oak.
Remove any nails that are protruding.
For a smooth surface sand down the surface with a power sander before assembling the pallets as per your design to prevent getting splinters and for a good paint surface.
You may need to cut up pallets to size depending on what your design plans are.
It's common to use whole pallets for such things as benches, seats and tables.
Other people totally disassemble pallets to create stunning designs using the reclaimed wood.
Outdoor Furniture
Wood pallets make great raw material for outdoor furniture such as sun loungers and low couches.
These are a cool addition to an outdoor entertaining area and if you can get some cushions to throw on top, even better.
Benches, tables and chairs can be easy projects that can brighten up dull outdoor areas.
Indoor Furniture.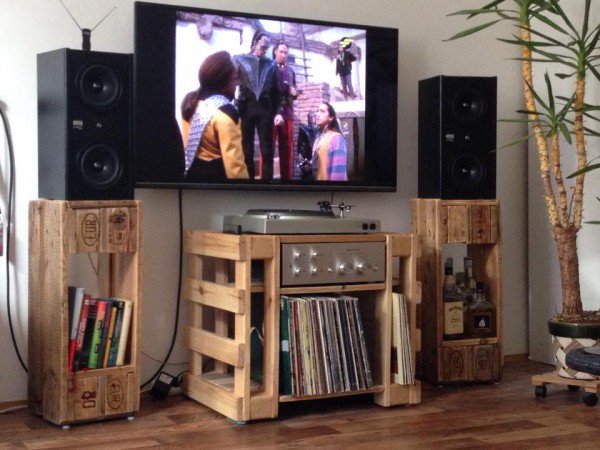 Via Turntable/Hi-Fi/Lp Table & Speaker Stands
With a bit of design creativity,  upcycled pallets can be used for indoor furniture as well.
A piece of glass or a granite worktop from a salvage yard would make a great coffee table.
Adding castor wheels to the base will make it dead easy to move around too.
Adding some drawers can help with adding space for storage too.
Garden stuff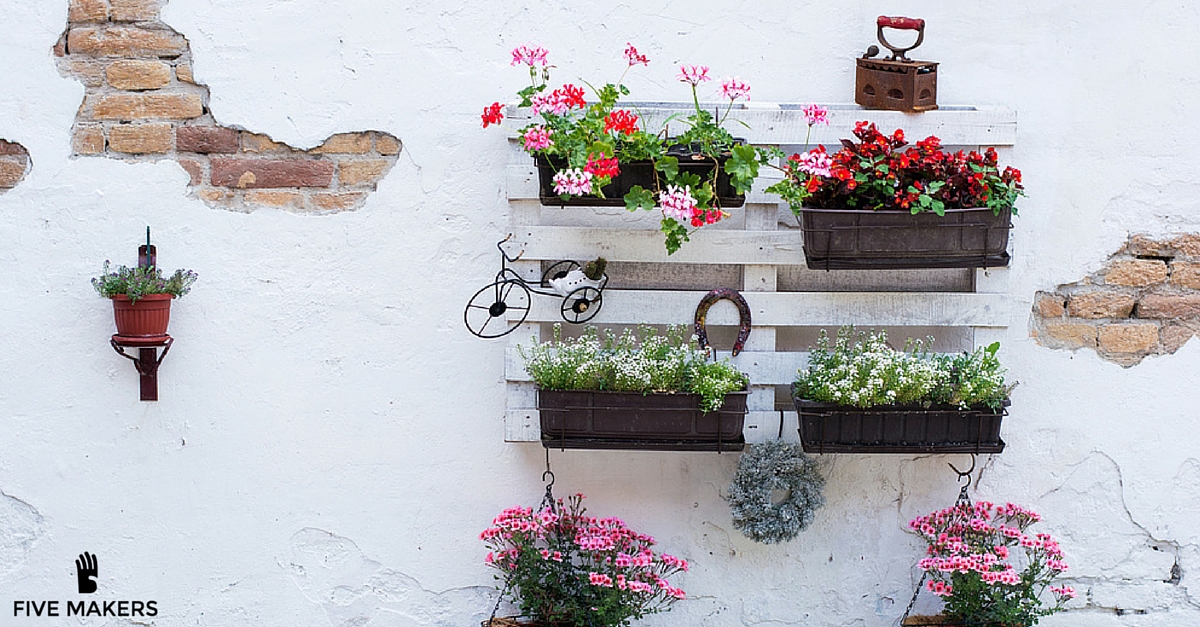 Pallets are ideal for making raised flower beds and planting boxes, which if you construct from scratch would normally require lots of timber.
Using pallets cut in half will still give you over a foot of depth to play around with.
Line the wood with plastic to prevent the soil falling out and customise the outside with more pallet wood.